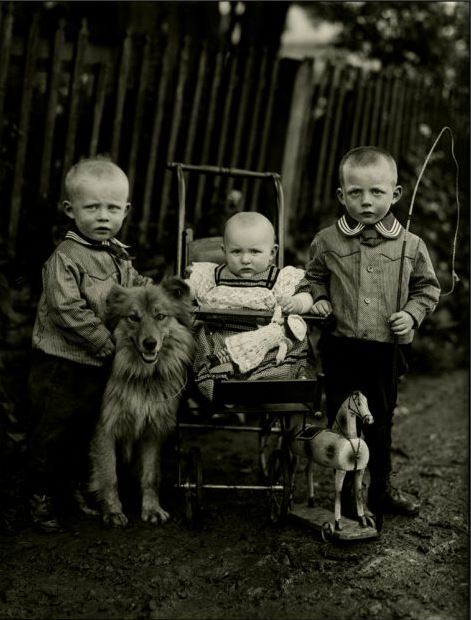 August Sander, Farmer's Children, Westerwald, c.1912, Gelatin silver photograph, 1990 print, Signed and print date in pencil by Gunther Sander with 'August Sander Archive' stamp and edition number '2/12' on print verso. 'August Sander Archive' label attached to mount verso with edition number 9, 1/4 x 7 1/2 inches 
Young at Heart: Selections from the John Cleary Kid Collection
01/06/2018 - 04/08/2018
Stephen Daiter 
230 W. Superior St. Fourth Floor   
IL 60654 Chicago
stephendaitergallery.com  
John Cleary was a well-known and passionate gallery owner and collector in Houston who passed away in 2008.
This catalog contains a selection of images from what he called his "Kid Collection," a group of more than 750 photographs of children that he tirelessly amassed over two decades.
The collection, mainly back and white images, is made up of work by many of the greatest photographers of the 20th century, but generally not more than one or two examples by any single artist. John had a fine and discerning eye, and he assembled a body of work that is a fascinating representation of life in the last century, and a heart-warming overview of the timeless world of children and of John's own love of life seen through their eyes.